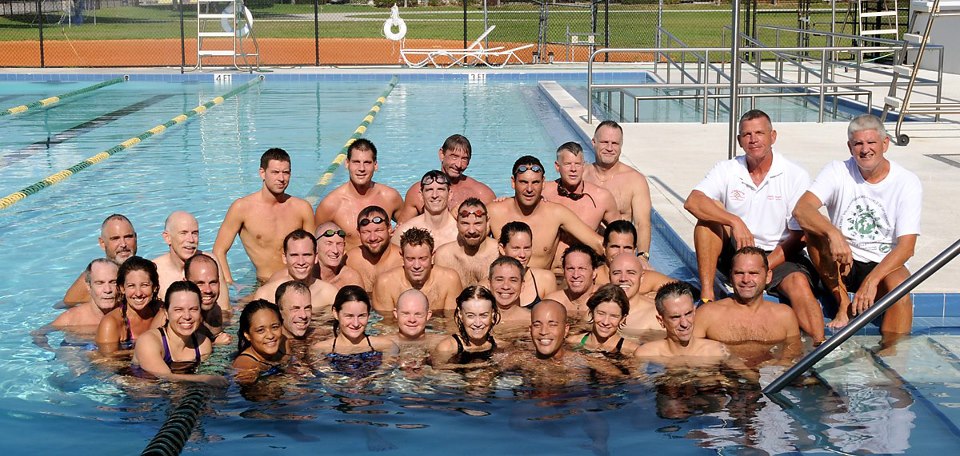 Hammerhead Aquatics Club is Wilton Manors and Fort Lauderdale's premier swim program provider. The club invites anyone to come and swim, as Hammerhead Aquatics promotes diversity, acceptance, friendship, competition and camaraderie. We offer 9 coached workouts for Master's swimming each week for adults 18 and over. All swim levels and ages are welcome. Swim lessons are also available. Whether you are looking for weekly fitness workouts, becoming an Olympic world champion swimmer, only want to learn how to swim, or just want a great social outlet, Hammerhead Aquatics can fulfill your needs. World-class coaching and an exceptional instructional staff head our programming. Fees are based on ability to pay.
Hammerhead USA Swimming – Age Groups Swim Team offers 4 different swimming and training teams for kids aged 4 to collegiate level. Swimmers are placed into groups by the coaching staff based on ability, motivation and mental maturity. Please keep in mind that the Hammerhead Aquatics Coaching Staff will make the final determination in regards to the appropriate training group for any swimmer.
Get involved today and join the fun with Hammerhead Aquatics!